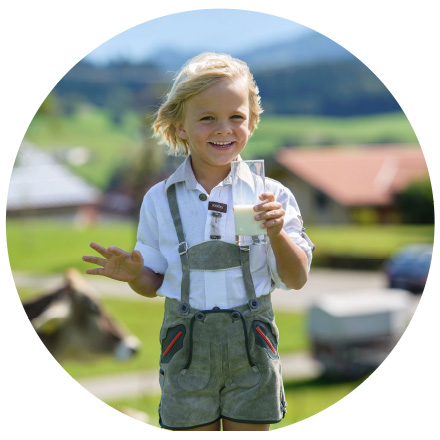 The control of food quality, along with security is two main priorities of European Union (Regulation 178/2002 EС 28О January 2002). 
In the consumer food basket milk plays significant role, and control of its safety is very important, especially considering the large number of small and medium size farms on the market. 
Milk is one of the most consumed foods in the world. It is composed of a mixture of proteins, vitamins, fats, carbohydrates, and minerals, and additional compounds (either contaminants or additives).
The testing of raw milk is crucial for monitoring its suitability for human consumption either as milk or related products (yogurts, cheese etc.). Contaminants in milk can include bacteria, antibiotics, toxins such as aflatoxin M1, or other chemicals e.g. pesticides.
Quality control for hazardous species in dairy industry involves large number of samples. The cost of this analysis is substantial.
This project is focused on the development of innovative methods for complex assay of food safety focused on rapid, sensitive and easy to use methods for detection pathogenic bacteria and antibiotics in milk and milk products. 
Bacterial pathogens are dangerous food contaminants. According to the World Health Organization (WHO), approximately 600 million people are affected every year by contaminated food, from which approximately 400,000 deaths take place. Bacterial infection can cause acute diarrhea and other serious diseases such as kidney and liver failure, disorder of central nervous system, reactive arthritis and cancer.
In general, these diseases are due to consumption of food or water contaminated by pathogens or their toxins. Among them bacteria, viruses, sewage fungi and parasites are the most common. The viruses are the prime sources of diseases, while bacteria cause hospitalization and death.

The typical examples of bacterial food contamination are Listeria monocytogenes, Escherichia coli, Staphylococcus aureus, Salmonella enterica, Bacillus cereus, Vibrio spp., Campylobacter jejuni, Clostridium perfringens, and Shiga toxin produced by Escherichia coli (STEC).
Antibiotics are often used in dairy farms to prevent or treat diseases, which occur mostly in lactating cows. However, antibiotics may infiltrate into the milk and cause chemical poisoning or allergic reactions after its consumption. In addition, uncontrolled application of antibiotics can lead to bacterial resistance and therefore in increased illness and not effective treatment in both farm animals and humans.
Presence of antibiotics can also affect cheese manufacturing and fermentation. Therefore, detection of antibiotics in milk is a demanding issue. The main types of antibiotics related to milk are fluoroquinolones (e.g. enrofloxacin), sulphonamides (e.g. sulfadimidine), β-lactams (e.g. penicillins and penems), aminoglycosides (e.g. streptomycin), and tetracyclines
(e.g. oxytetracycline).
Among most common sources of antibiotic residues in milk is the β-lactam family(penicillin (benzylpenicillin), ampicillin and cephalosporin). These antibiotics are used for treatment of mastitis of lactating dairy cows.
The focus will be on application of surface acoustic, electrochemical and optical methods using nanofabricated surfaces with immobilized DNA aptamers for detection of pathogenic bacteria and antibiotics.

The output of the project will be the development of novel analytical assays, staff exchange between academic institutions and SME, training of the students in novel analytical methods, and sensor development in world leading laboratories.
The important result of the project is optimized complex assay for efficient assessment of milk safety, which could be commercialised by the project industrial participants. The organization of training schools, workshops and transfer of novel technology will be among priorities of this proposal.
Several academic institutions and SMEs are involved
in the research, development and validation
Eight experienced academic/research institutions, two SMEs and one governmental business company from 3 EU member states (Slovakia, Hungary, Greece) and from 2 third countries (USA and Canada) will be involved in the research, development and verification of assays for detection of bacterial pathogens and antibiotics in milk.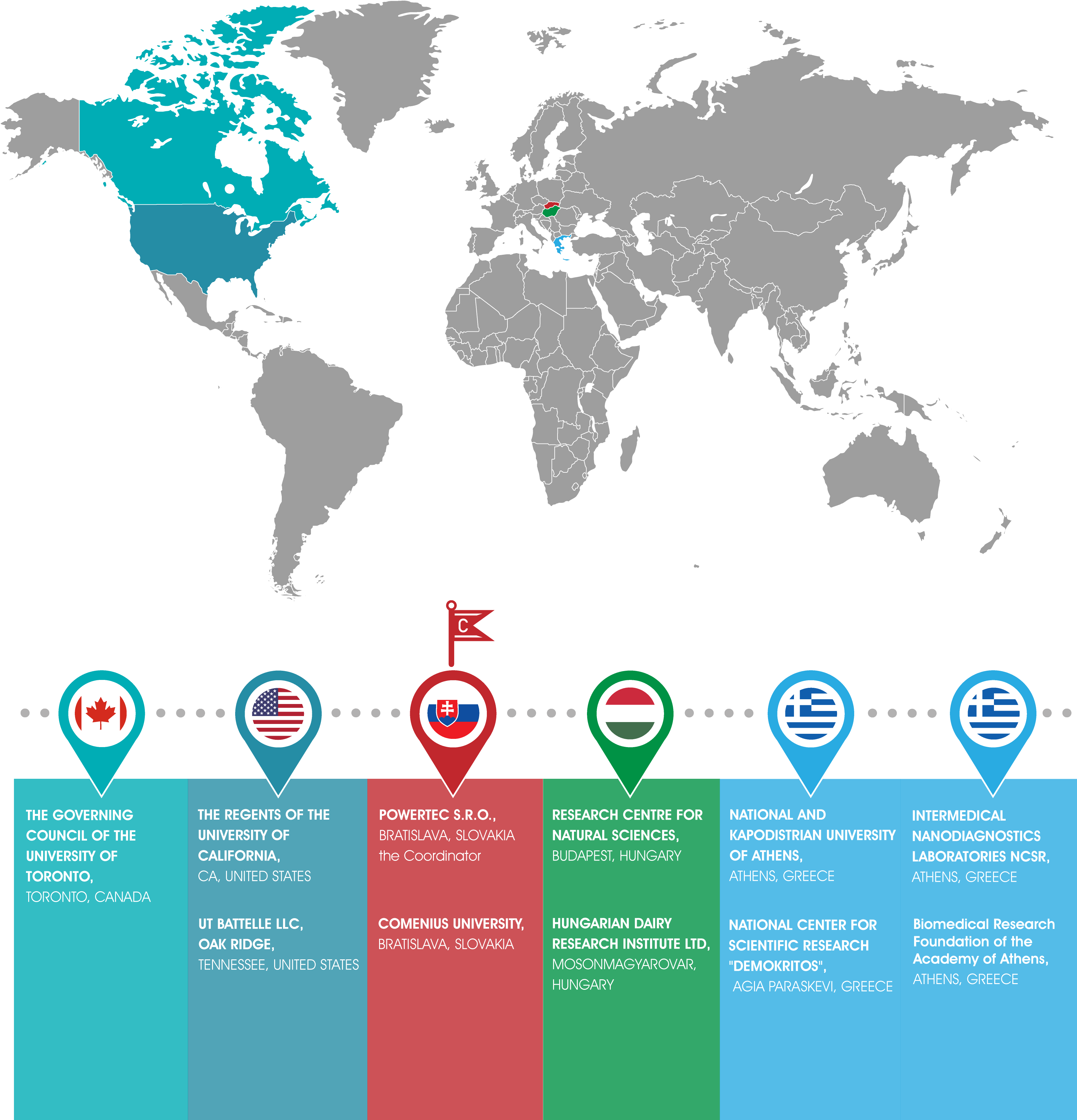 Name: SAFEMILK
Type of Action: MSCA-RISE
Duration: 48 months
Start Date: 01 May 2021
Estimated Project Cost: €1,058,000.00
Consortium: 11 partners from 5 countries
Coordinator: Powertec